Return
Dlight new light on personal space BKKC Tilburg 10 September through 24 October 2010
In association with the Playgrounds Festival on 7 and 8 October in Tilburg, BKKC presents the work of artists with an interesting outlook on the use of digital techniques. Work is shown by Dorette Sturm, Mirjam van Overbeek, Rik Moonen, Marcus Graf and Tim van Cromvoirt. The exhibition does not feature a multiplicity of screens and wires, but a fairy-like world in which the works live and react to the visitors. This playful exhibition shows that digital means can create an experience and stimulate several senses. More information.
Dlight - new light on personal space
Dlight is a floating circle of light, moving rhythmically in space. Memories of the hectics of the day with vague and distinct echoes of sound fill the atmosphere. If you decide to enter the circle, you are carried along on a flow of light, and a silence falls.
Here you can see the video made for the presentation at the Design Academy in Eindhoven.
About Dlight
'During the workshop Wearable 1 of the digital workshop in 's-Hertogenbosch, I was inspired by the shape and function of the hoop skirt. Dlight transforms this garment into an architectural element, a three-dimensional installation. Dlight is about experiencing the silence of the moment; about intimacy, closeness, connection. You can connect with the form by entering Dlight. This physical action has become an important part of the installation.'
Publication Wearable 1
The publication can be ordered through CBK 's-Hertogenbosch
Digital networks in Brabant - 10 September through 24 October
BKKC (Brabant knowledge centre for art and culture)
Spoorlaan 21i-k, 5038 CB Tilburg
Opening hours: Tuesdays through Sundays, 1 – 5 p.m.
bkkc in googlemaps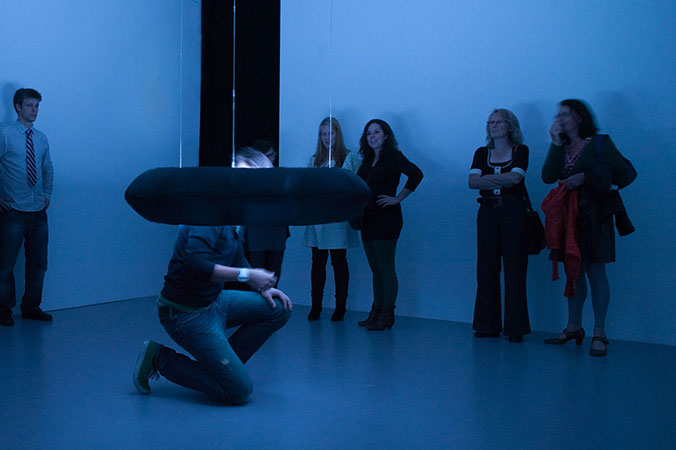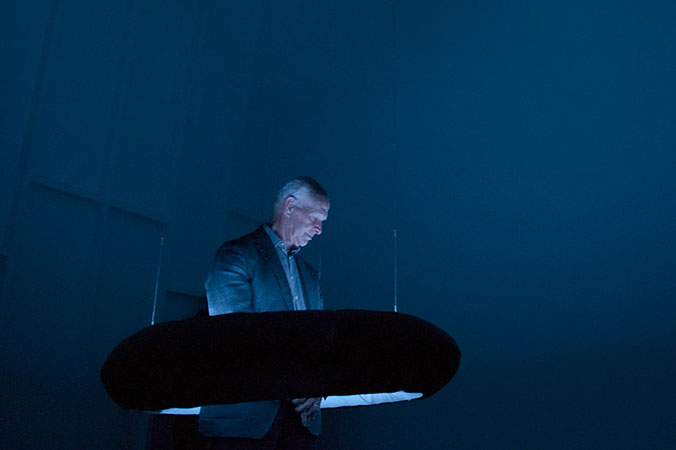 ---